Park Hae Jin and Seo Kang Joon recently joined their leading lady, Kim Go Eun, for a barbecue to film the third teaser for tvN's Cheese in the Trap. That teaser isn't readily available yet, but there are these stills filming, so, we can get a sense of their onscreen dynamics.
Supposedly, there was a lot of laughter while shooting, but they did instill passion, too.
Meanwhile, a fifth poster for the show is out, and it's just as vibrant as the rest but with a pink backdrop, and our heroine doesn't seem to mind being trapped by her guy.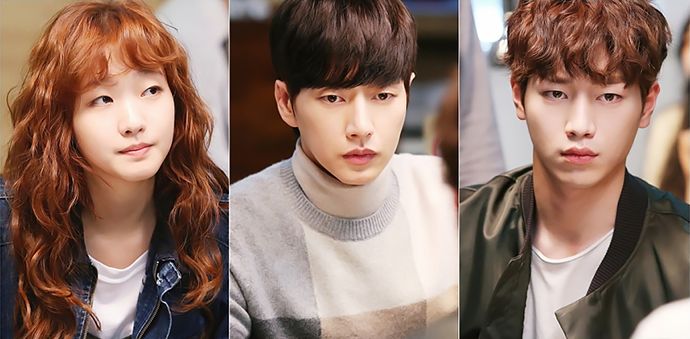 Sources  |  Top Star News  |  Cheese in the Trap