Jang Nara has a blast in all of the official posters for One More Happy Ending!
In one, she is ready to take off flying (across the street), but Jung Kyung Ho holds her back while her girlfriends, who are standing by on the sidewalk, also have their curious eyes on the other side of the street.
In another poster, Jang Nara is garbed in a wedding gown and joins her leading men on the love train, but which one will be her groom? Will it be the seemingly assured Kwon Yool? Or will it be the roaring Jung Kyung Ho with the strangely short arm?
Meanwhile, the final poster is all about the bond between the gal pals who are having a wild laugh.
One More Happy Ending debuts next Wednesday on January 20th on MBC!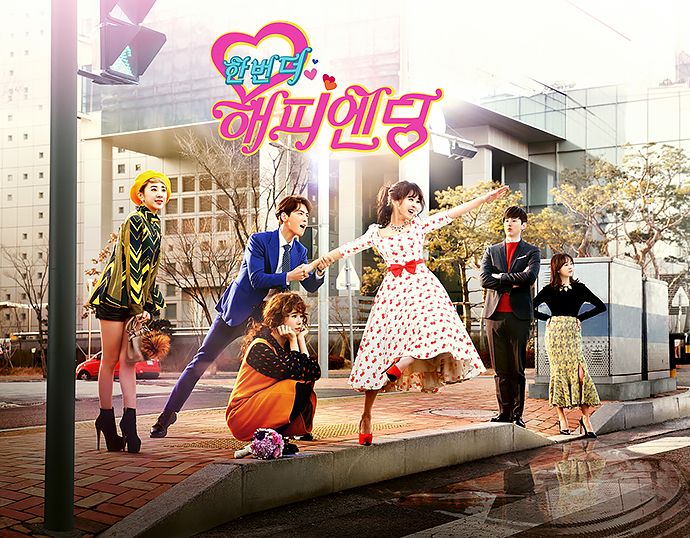 Source  |  Jang Nara DCInside