Before love comes misunderstanding and this drama is full of them. Cheese in the Trap is proving to merit much of its praise as its story unfolds. There is a rich variety of characters that come in different categories mainly "the easy to love," "love to hate," and "Oh please go away, Sunbae don't like you." At the core of it all, I am finding a story worth binging on.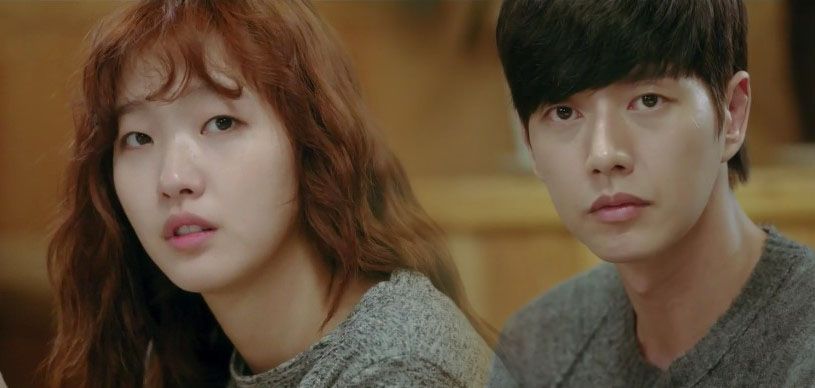 It's a common kdrama staple to have the leading characters hate each other then consequently fall in love as life throws them together. For Yoo Jung (Park Hae Jin) and Hong Seol (Kim Go Eun), their love hate relationship begins at a gathering. Yoo Jung arrives and is characterized as the perfect man, he practically walks on water and the ladies love him for it, flocking to him, aggressively like that last marked down item during a black Friday sale. Keeping in compliance with his nice guy persona, Yoo Jung politely endures the chaos of his schoolmate, the moocher Sang Chul, using him to order more food and paying off the tab, while Ah Young and Nam Joo Yeon vie for his attention. As Joo Yeon invades his personal space, his level of discomfort markedly increases. At the height of the commotion, Yoo Jung underhandedly allows a pitcher to fall on Joo Yeon, ending the squabble. To all, this was seemingly an accident, however Seol, who quietly observed the exchange knew better, he carried his actions out deliberately and his sly smirk confirmed it.
This is where I start to fall in love with the drama as it demonstrates the power of perception and the multi-dimensional nature of humanity. Yoo Jung has been presenting a façade of niceness that has fooled all those around him, because no one has taken the time to actually look at him and see him as a person. Those who are the recipients of his kindness file it away and make use of it as they will, but they never grow closer to him, because the lie fits in with what they want to believe. Seol is one of the few that actually saw him, his perfection was actually coldness, it keeps people at a distance while allowing him to avoid being an outcast. It is a burdensome standing as there are those that wish to take advantage of him, but also it also serves to create a lonesome figure stuck on a pedestal.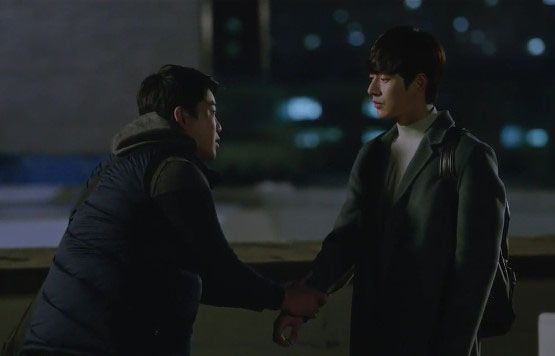 Seol's poor first impression of Yoo Jung undermines the development of any type of positive relationship and becomes the root of many misunderstandings. Each negative incident that occurred following their meeting is seemingly connected to Yoo Jung, whether it be being accused for reporting Sang Chul for embezzling or being forced to endure Joo Yeon's harassment. It all seemed as though Yoo Jung has been using people to give her a hard time like a devious puppet master LOL.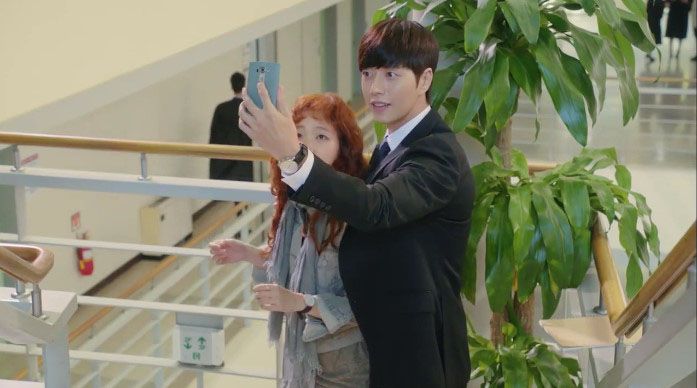 Her paranoia is exacerbated when Yoo Jung does a 180 and begins to act nice to her, even inviting her out to eat. She is of course perplexed because she believes he is up to something as if he lives to torment her, but slowly things change. After someone deliberately drops her from a popular lecture course, she begins to suspect Yoo Jung, after all he was the only one there when she forgot to log off from the computer and a classmate confirmed that he was there. However footage from the school's security camera vindicates him. As a matter of fact it turns out that it was Sang Chul who was the offender, a truth Seol never discovers but what's important is that she realizes that Yoo Jung is not as bad as she initially thought. Yet still she is not completely ready to trust him. As she continuously receives his genuine generosity she warms up to him and realizes how good a man he can be. So much so that she tries to set him up with her friend (as per her friend's request) while she runs off to a blind date, an act that puts a strain on their growing relationship.



His words of hurt and disappointment speak volumes about what Seol meant to him, a genuine relationship where he is free to grow close to someone because they do not have a hidden agenda. Because she did not want something from him, he did not have to emotionally distance himself from her, he did not have to fear that he was being used nor believe that the person before him was a fake because she had no reason to look good in front of him. It must have been refreshing to have someone confront him as oppose to fawning or sucking up to him. She was someone who could be real with him, a type of relationship that one can't do without.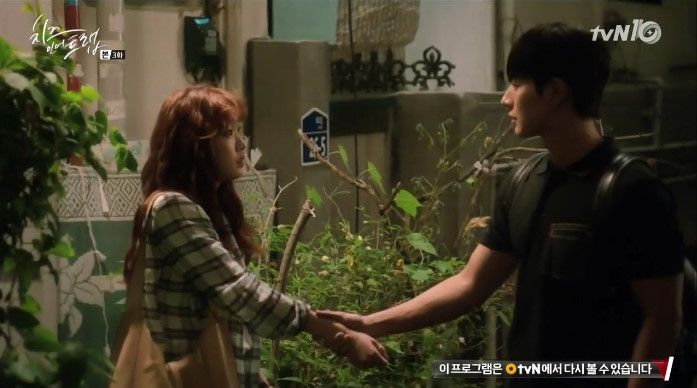 Seol is now on the receiving end of Yoo Jung's cold shoulder, but she still holds a place in his heart. He can't ignore her plight as life continues to deal her a bad hand. He softens towards her as he witnesses how she is being taken advantage of by her groupmate, which lands her in a drunken mishap that leaves her vulnerable to a man known for liquoring women up and bringing them to motels. Yoo Jung successfully blocks the pervert and threatens to block him from any job prospects in the future if he were to ever harass Seol again. Ultimately Seol pays the price of having bad groupmates by landing a D when the professor figures out that all the work was done by Seol. Her life seems to be in a state of ruin, the chances of her receiving a much needed scholarship is gone, her relationship with Bora, her bestfriend, becomes strained after Seol loses her temper on Bora when Seol didn't want to talk about Seol's grades, and she lost her friendship with Yoo Jung. Through a bit of contemplation and an act of kindness from Yoo Jung, spotting her some change at the vending machine, she became resolved to fix what she could fix, starting with an apology towards Yoo Jung. He also admits he was wrong, and she offers to buy him a meal, by the end of the night the two started dating.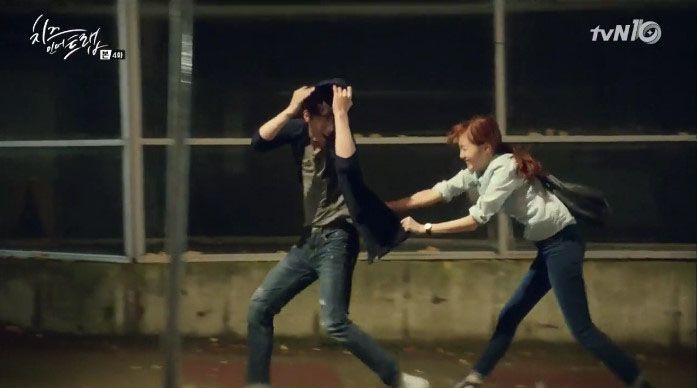 As soon as their romantic relationship begins, obstacles pile up. On their first date she is overly conscious of how different they are, for example her frugality clashes with the ease with which he spends money or how their tastes in movies differ. Frankly their interactions were awkward and at best strained as each tried to cater to the other, but there was a clear disconnect. Their initial date starkly contrasts Seol's interactions with Baek In Ho. There is an openness and ease in their interaction probably, because In Ho is not as reserved and polished like Yoo Jung, but is rough around the edges as well as very expressive. Although they fight and bicker, their interactions amount to nothing more than the harmless teasing characterized by friendship. Despite their chemistry, it is clear where Seol's heart lies, and is probably also one of the reasons she is so awkward with Yoo Jung. She is overly conscious of him and their situation, which results in her inability to simply enjoy being together.



Another obstacle is found in Yoo Jung's lack of transparency. There is clearly bad blood between In Ho and Yoo Jung. As viewers we are allowed to see via a potentially misleading flashback that Yoo Jung may have indirectly contributed to In Ho's, a piano prodigy, hand injury, subsequently ruining In Ho's life. As recompense, Yoo Jung's family financially supported him and his sister In Ha, however In Ho rejects any help that comes from Yoo Jung family, too bad the same can't be said about In Ha, whose spending habits could drain an ocean of money dry.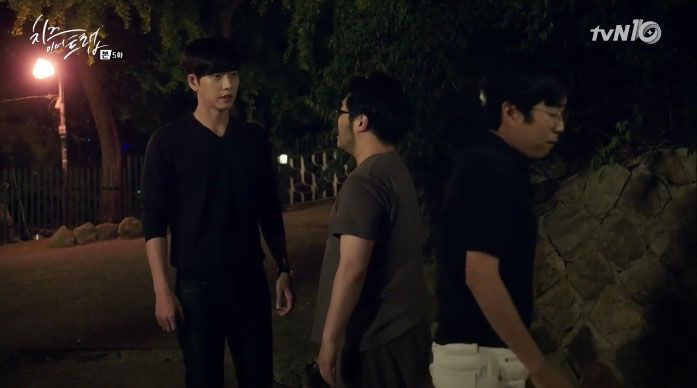 In addition to this, Yoo Jung dabbles in a bit of blackmail, which when this fact comes to light Seol disapproves. Seol learns from teaching assistant Heo that Yoo Jung threatened him so that Seol could retrieve the scholarship that kept her in college. She reprimands Yoo Jung for his actions especially since she feels guilty that the TA now has a reputation for being incompetent, because of her. Moreover she is distressed over the fact that she was shaken by the fact he did this for her leaving her morally conflicted. Ultimately these series of events do not change how she feels about Yoo Jung, they make up, but she lays down some rules for him, when the issue pertains to her, he must consult her first before taking any actions.
Thoughts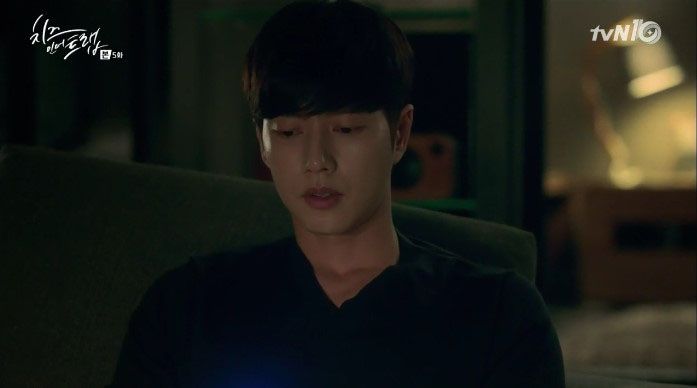 So far, I find myself enjoying the flow of this drama as well as the characters that compose it. One of my favorite scenes in this drama is when Yoo Jung, after his fight with Seol, reflects on her actions as well as the actions of his peers and concludes that they, not him, are weird. He is aware that he is misunderstood, but he doesn't believe himself to be wrong. I find his concept of justice to be interesting, he can either do the manipulating or empower someone to do so, but fundamentally he has made himself the judge and jury. His simplification of his threats to TA Heo as an exchange may seem strange to us or at least Seol, but from his point of view he is receiving pay back for being slighted. As oppose to resorting to violence or going to the police, he makes these people owe him, unfortunately the favors he calls for place these people in difficult situations. It garners Yoo Jung the accusation of being apathetic, but in truth if some of his accusers were to exercise empathy themselves they would not have been caught by Yoo Jung taking advantage of others by, for example, stealing coveted class placements or money from people's wallets. People are quick to judge him as oppose to understand him or his actions, whether they be right or wrong.
Needless to say, I do enjoy watching the Seol-Yoo Jung pairing. Despite the hick ups in their relationship the love is there. I look forward to see them grow in their relationship as they learn to accept and understand each other. One of the major themes here is that there are two sides to every story, and I imagine it will reoccur often as the writers explore more of Yoo Jung's darkness and its immediate effect to those around him.