So of course, he didn't hit her. Would they really allow a male teacher to "spank" a teenage girl? I highly doubt it and UGH to the whole thought process behind that scene.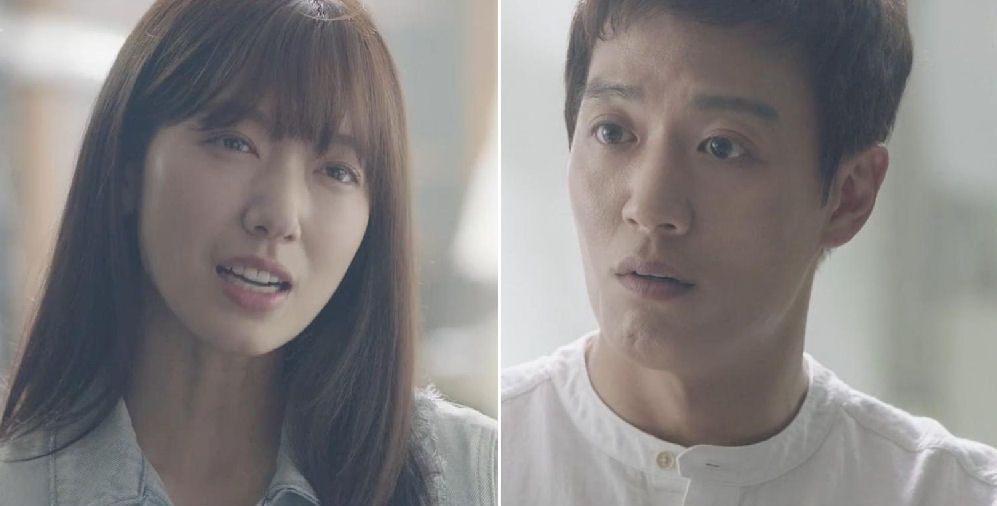 Hong is angry, he knows she wants to get hit and mentions he doesn't like her. Ummm, what does that have to do with anything? She likes that he's being blunt instead of saying he was doing it for her own good. Hye Jung quickly establishes control again by saying since he chose not to punish her, she doesn't have to write apologies, right? Hong thinks she's good at business, wasn't she going to help Grandma in her shop? Hye Jung takes offense to him calling her Grandma by that name, even if she asked him to. Hong counters she never even visited, why is she pretending to be close to her Grandma now? Hye Jung says because that's what families are like.


In flashback, we see what happened to Hong's family – one of those mysterious white trucks that only happen in dramaland hit their car while he was riding in the backseat. His parents were in the front and both died. After the crash, while he was laying upside in the car covered in blood and begging someone to save his family, he saw & heard drivers of 2 trucks arguing in the street over who had the right-of-way. Whoa, instead of seeing if anyone was hurt or calling 911? Unbelievable! This made Hong realize how selfish people are, thinking only of themselves instead of saving someone who might be dying. So both our leads have serious trust issues.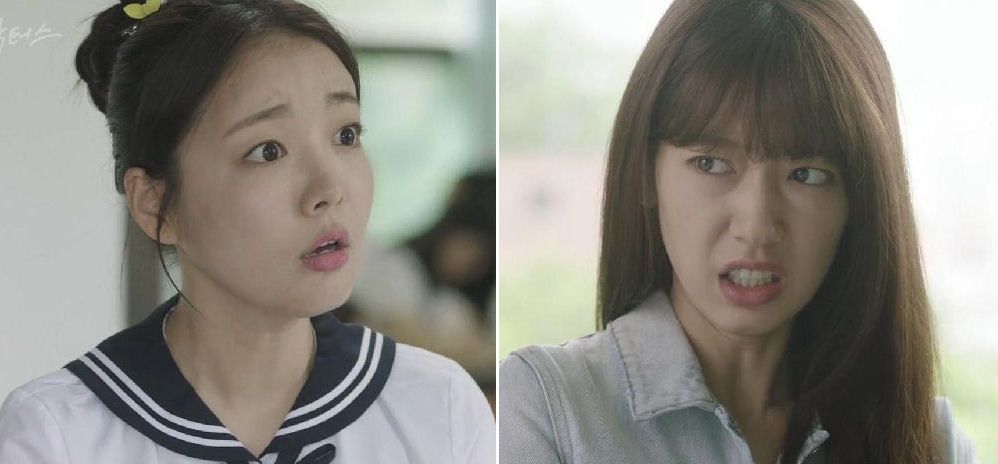 Outside the door, Yu-Ra is waiting and she follows Hye Jung down the hall, babbling away. She already told Hye Jung her name but Hye Jung points out the name on her uniform is Chun Soon Hee (Moon Ji In). She starts babbling about her family, explaining her parents had her when they were older so she's genetically strange, full of "old" genes. (LMAO) She also explains she really likes Hye Jung, the moment they met, her heart started beating really fast. Hye Jung flat-out asks if she's a lesbian and explains it's a girl who likes girls. This confuses Soon Hee, she does like girls. Ah, so she was a lesbian but…are there girls who dislike other girls? Ahahahaha! Hye Jung thinks she's kinda cute.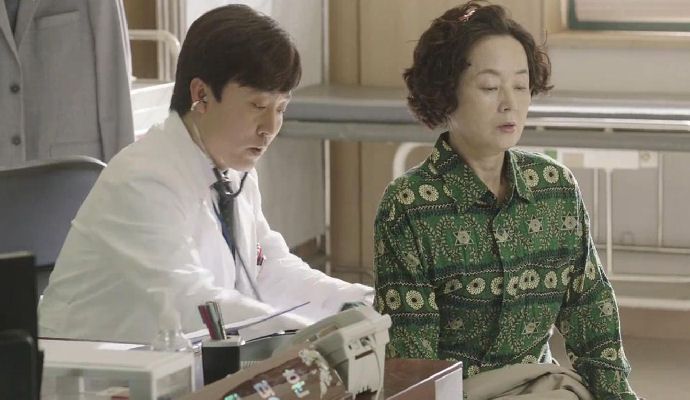 Grandma visits the local doctor (who just so happens to be Seo Woo's father), he wants to run some tests. She just wants medicine but he informs her the stomach pains she's having could be something serious. *sigh* I knew this drama was gonna go there. When classes are over for the day, the girls stream down the hill to see Soo Chul standing beside his motorcycle and wonder who he is. He's waiting for Hye Jung & tells her to hop on, she tells him to stop being so clingy and walks right past him. (LOL) One of the other girls from Hong's class is angry, that's HER boyfriend. Yea, if you say so. She rushes up to him, asking for a ride. He tells her to stop being so clingy. *snort* Ji Soo is hot. (just had to add that).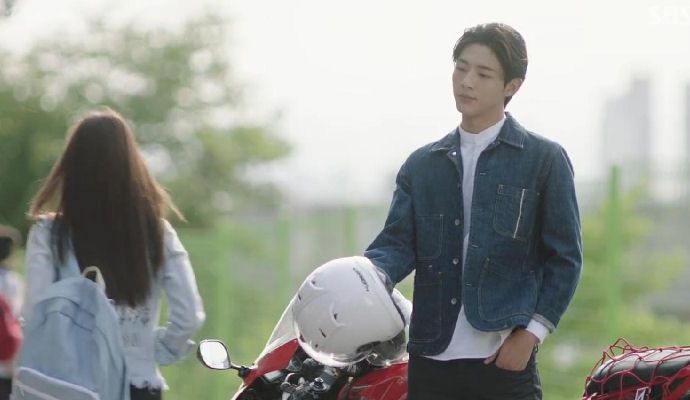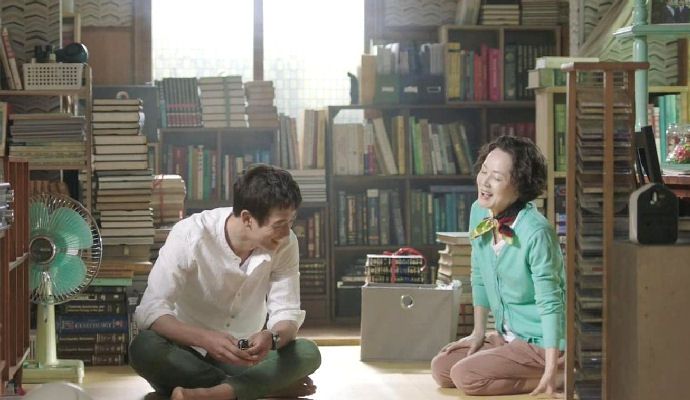 Soon Hee runs to catch up with Hye Jung, who wonders if she doesn't have any friends? Soon Hee asks if she's going to buy a uniform, she knows of a place she can get one for free. Grandma arrives home, finds Hong in his room and asks who was assigned to be Hye Jung's home room teacher. When he announces its him, she falls to her knees to beg him to look out for her granddaughter. He tells her Hye Jung is very bright, she needs to be motivated and tells her not to worry. They both laugh over having cramped knees. Hye Jung tries on the uniform Soon Hee bought, wondering why she bought 2. Soon Hee just says she's lacking in affection and they have a silly squabble over breast size – with Hye Jung whispering that hers are lopsided. (LMAO)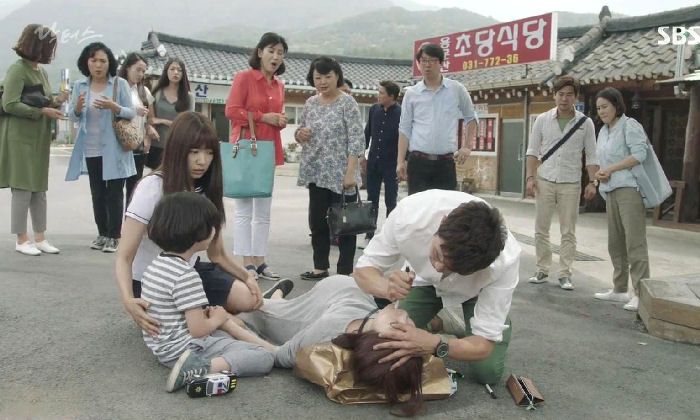 On her way home, she walks past Hong without saying a word when they both witness a pregnant woman falling down. Rushing up to her, Hong begins checking her vitals and tells Hye Jung to call for an ambulance. Suddenly they notice her water broke, the baby is coming. He phones his father, who is still in a hospital bed and describes the patient's condition and symptoms. He thinks she has a cerebral hemorrhage and asks his father to get her to his hospital right away. The patient begins vomiting, Hong clears her airway and begins CPR while Hye Jung watches, all wide-eyed. His father warns him not to do anything further, if something goes wrong – he can never be a doctor again. Hong tells both Hye Jung & the woman's son to hold her hand: You don't love with the heart, you love with the brain.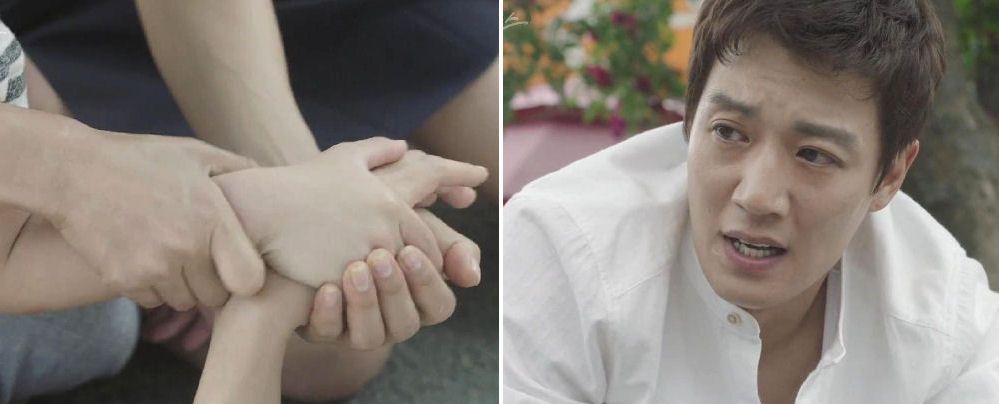 Thankfully the ambulance shows up and as they prepare to leave, Hong tells Hye Jung to get out but she's firmly planted herself beside the little boy & they hold his mom's hand together. As Hong watches outside the operating room, the baby is delivered via C-section and seems just fine. When Doctor Kim Tae Ho (Jang Hyun Sung) arrives, he questions Hong and mentions the patient was lucky to have met a doctor like him. Hong is also lucky the patient didn't die because then he would have spent his whole life blaming himself again. Ahhhh, is this why he's avoiding going back to work as a doctor? He flashes back on losing his first patient.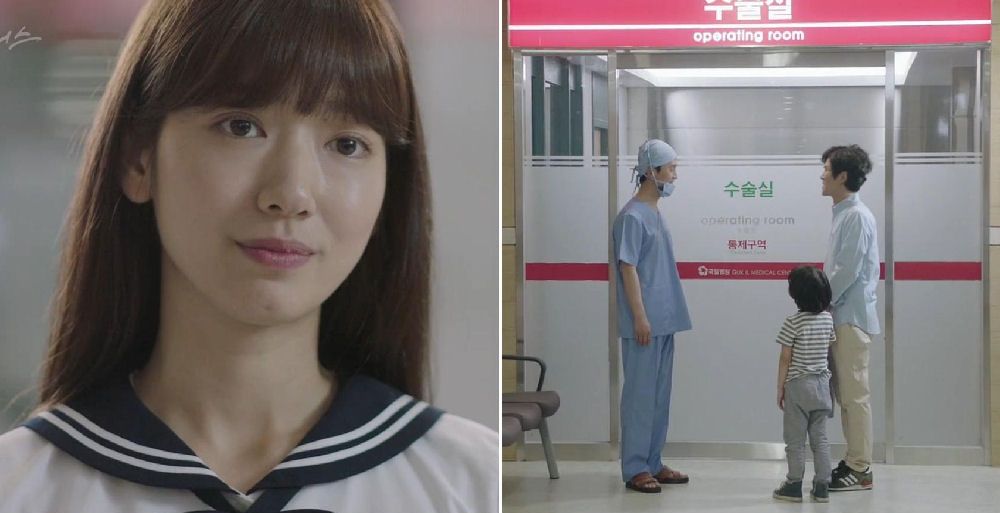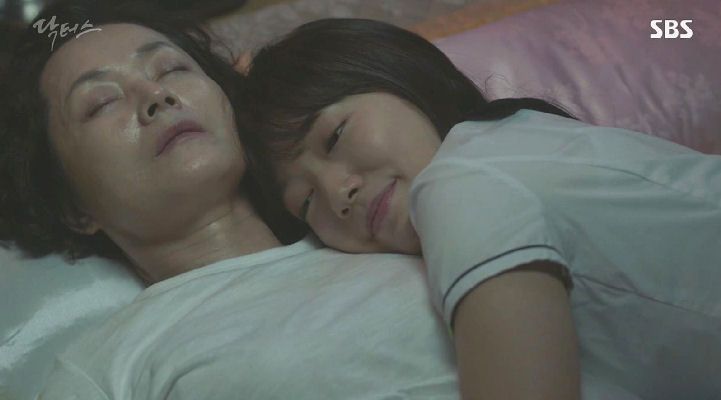 Hye Jung listens in as Doctor Kim gives the family the good news, both mom and baby are fine. She and Hong take a bus home, sitting apart with their own thoughts. Once home, Hye Jung cuddles next to Grandma and remembers not only the words Hong spoke but also that the patients husband thanked her for saving his wife's life. Hye Jung tells him it was her teacher, not her but the father even wants to name their newborn daughter after her so she grows up to help people, like Hye Jung. (PUPPY!) The next day, Hye Jung returns to the music store and tries to pay for the CD she stole only to learn Hong already did. She rushes home and knocks on Hong's door.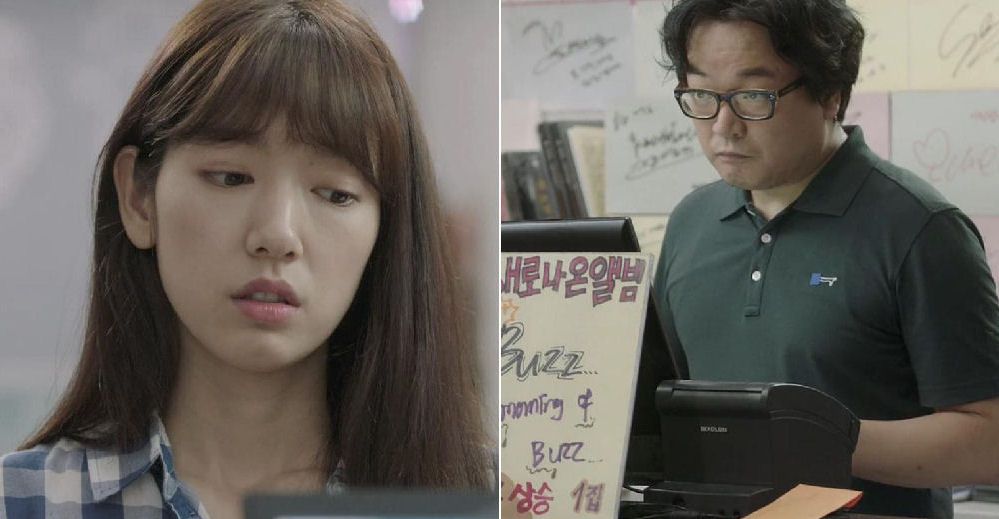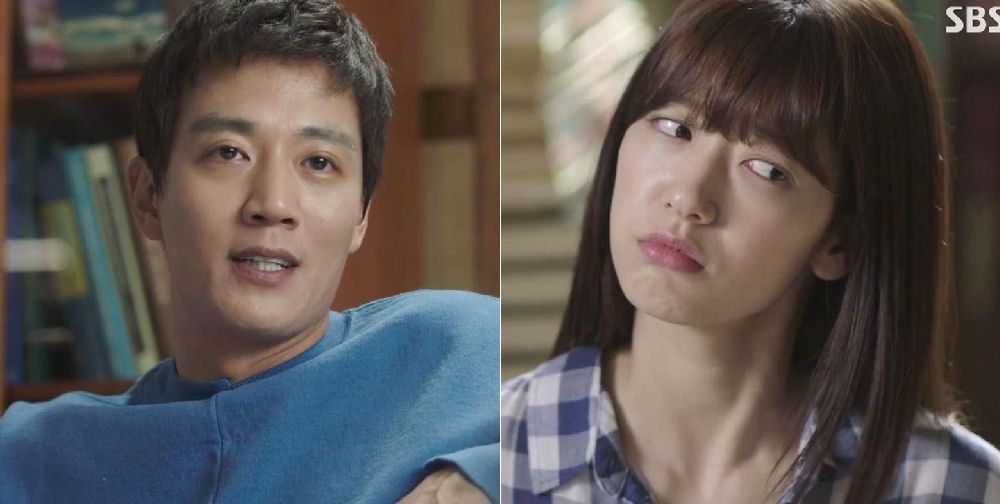 He won't let her inside because it's a mess, with books all over. Ummm, that is NOT why you shouldn't allow her inside, dude. She goes in any way and starts to clean up until he makes her stop, there's an order to the mess, she can't touch it! She thinks he's kind of cool now,  but doctors make more money than teachers & are more respected, why did he give up being a doctor to become a teacher? Seeing all the medical books on his floor, she thinks he's still attached to being a doctor. Did he get kicked out? Nope, he left on his own and he thinks teaching is an extension of being a doctor. Huh? Unless you work at a teaching hospital, that doesn't fly. He brags that he made up the saying about hearts/brains earlier and he knows she's completely fallen for him.

Okay, No. Noooooooooooooooooooo, this is so not good. Even if he's joking? It's still not okay. Hye Jung might be able to understand he's joking but what about the young girls who aren't able to differentiate? Not cool, writer-nim.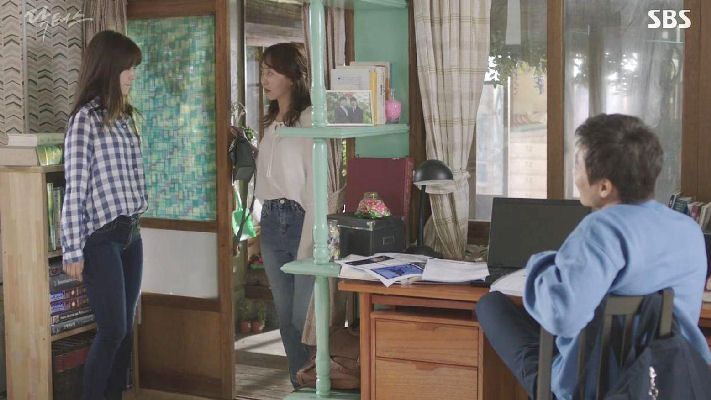 Hye Jung wants to change her life for the better, to provide a comfortable life for Grandma. She wants to start living differently but doesn't know how to begin. He's discouraging, most people fail at changing their lives, she should come back to see him when/if she succeeds. She wonders what she can succeed at right now, she doesn't even know how to study. He says he's can't help her with that and sends her out. She thanks him for paying for the CD on her way out. Suddenly In Joo shows up, walks into Hong's room and stares at Hye Jung as she leaves. Hong just says she's the Landlords granddaughter.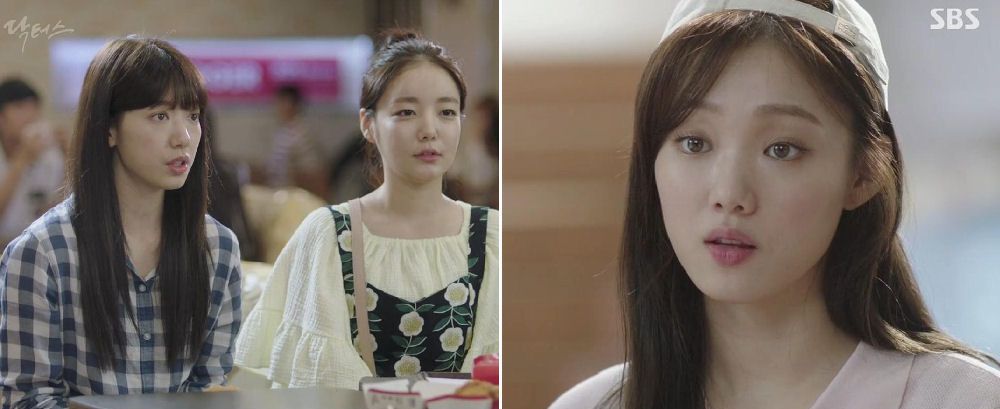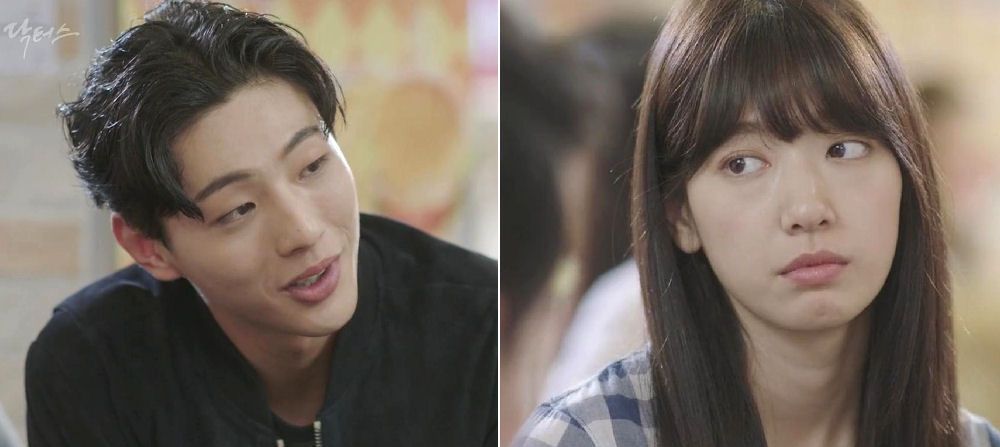 Hye Jung gets a call from Soon Hee & asks who the smartest kid in their class is. It's Seo Woo. She meets up with Soon Hee & Seo Woo to ask Seo Woo to help her learn to study. The boys from the club (including Chul Soo) show up and start bothering the girls so Hye Jung uses her violent tricks to put them off. The girls run, the boys chase but they lose them. Seo Woo agrees to help Hye Jung study but she wants to talk to Teacher Hong first. I have to say it's really nice to see Hye Jung making friends her own age, laughing and having fun. These are usually some of my favorite scenes in dramas, when girlfriends are getting along.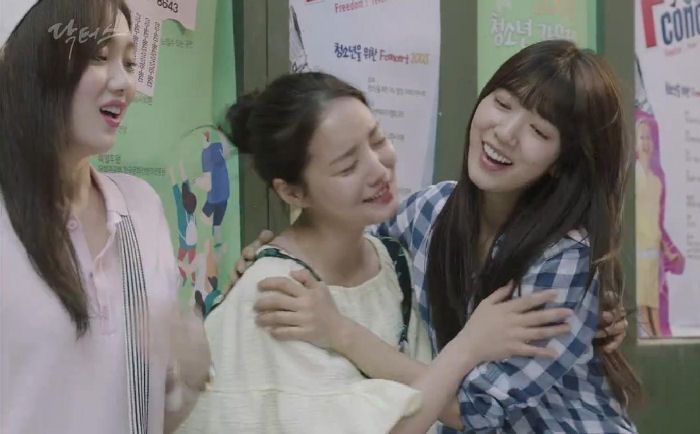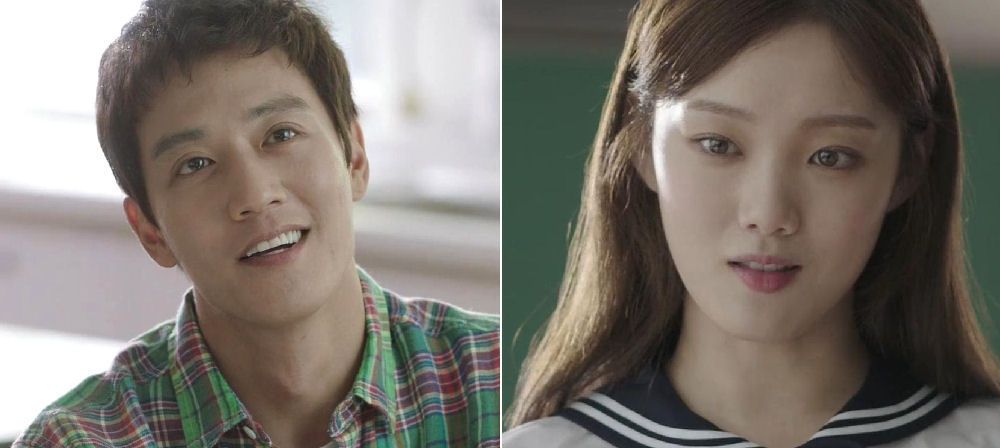 The next day, Seo Woo meets with Hong to let him know she's agreed to tutor Hye Jung…for him. She knows he uses her to run errands so she won't just study but get some exercise. She knows he tailors his teaching to each students ability and home environment and she also knows he says "just because" because he believes she won't understand if he explains. She then confesses: she likes him as a man. He laughs. WTF? Dude! Are you serious right now? She knows they can't date now, she just wants him to wait 2 years, don't marry In Joo and wait. Once she graduates from medical school, they can marry. He tells her she's gone too far, she says he's the one who said it was better to confess your feelings than not to say anything at all. He pretends to be all hurt she didn't at least bring chocolates to this confession. His response is SO WRONG.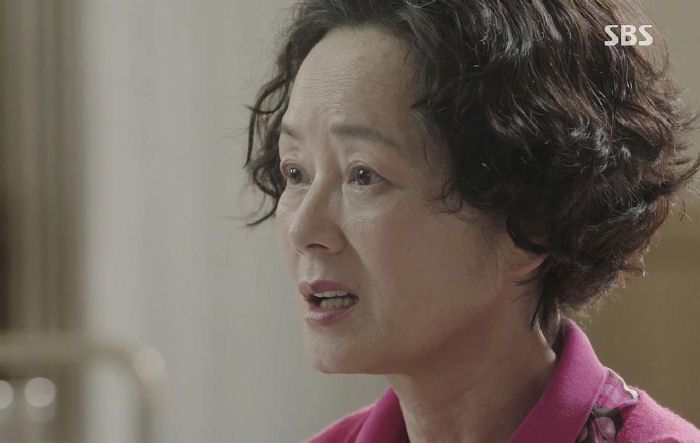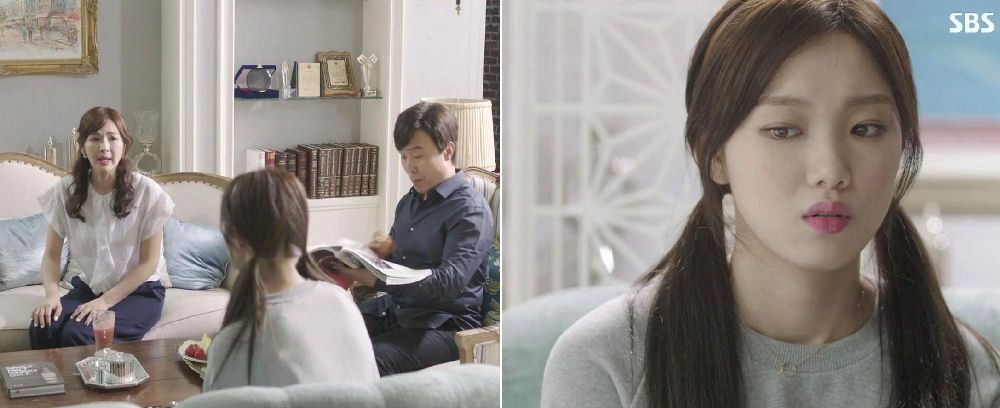 Grandma's tests come back, she has cancer. At home, Hye Jung asks what Grandma wants her to become? A doctor, of course. Hye Jung agrees and heads over to Seo Woo's house to study. Seo Woo's mom takes one look and scolds Seo Woo for basically bringing "riff-raff" into their home. She wants Seo Woo to meet people she can benefit from. Great, lets add a snob to this mess.  She yells so loud that the girls upstairs hear her and decide to leave. Before they do, Seo Woo gives Hye Jung a few study books and a CD with some tips from her tutor. Hye Jung studies & studies & studies…enough to drive Grandma crazy because she's even doing it at the breakfast table.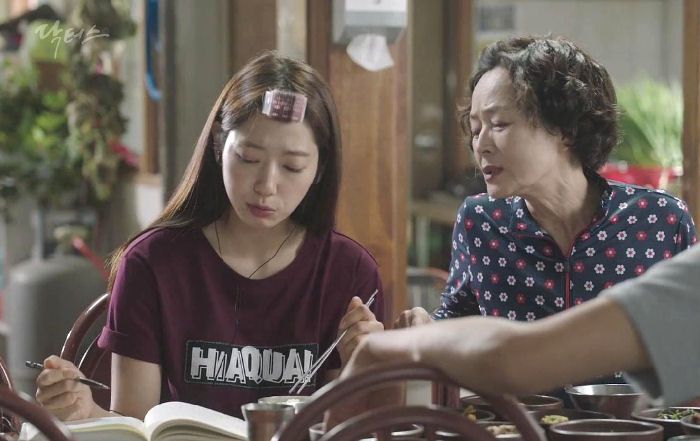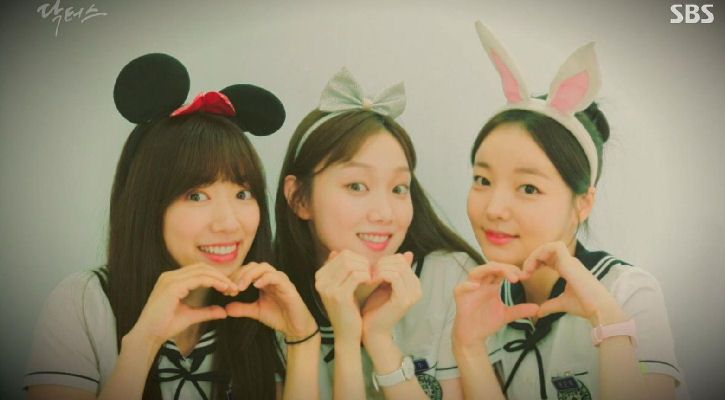 The day of their math mid-term, everyone works hard except for Soon Hee – she's using her pencil like dice and just guessing. (LMAO) The girls celebrate afterwards, taking silly pictures together and singing at a karaoke club. When the test results come out, everyone assumes Seo Woo will be in first place since she's always first. I doubt if any of the viewers were surprised that Hye Jung came in first place, right? As Hong congratulates her, Seo Woo is not happy. So this writer has decided to not only take away Hye Jung's Grandma (probably) but also her friends? I can't even…are we sure this is the same writer who wrote "One Warm Word"??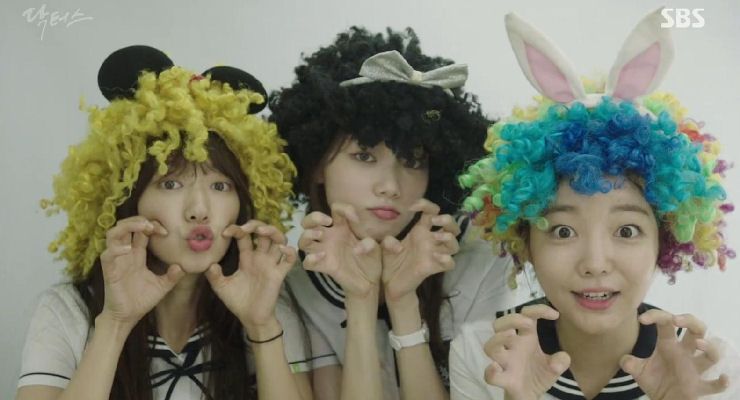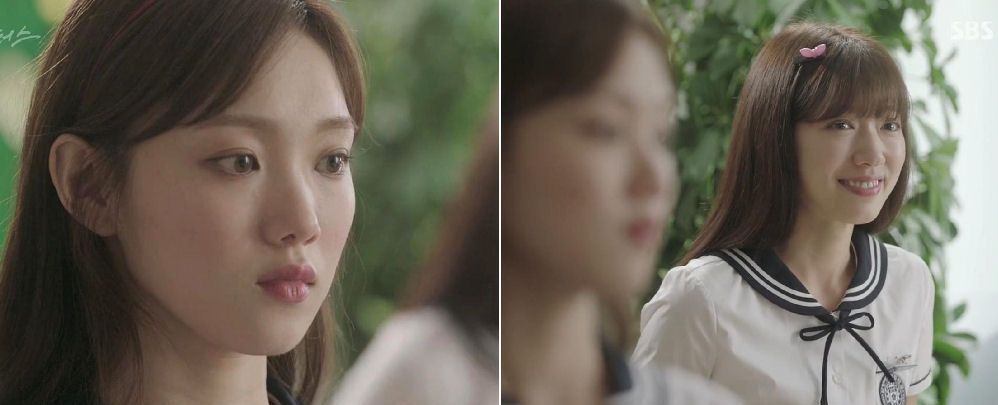 Hye Jung finds Hong in the science room, he asks her blood type. She doesn't really know for sure so he has her do a quick test to determine she's type A. He offers to show her the blood cells and places the slide under a microscope. Telling her to look, she leans closer until he turns and their faces are just inches apart. Hye Jung freaks out and almost falls off her stool, Hong places his hand on her back to stop her from falling. The moment passes, she looks through the lens and decides she wants to learn more. Neither are aware that Seo Woo is watching them through the classroom glass door.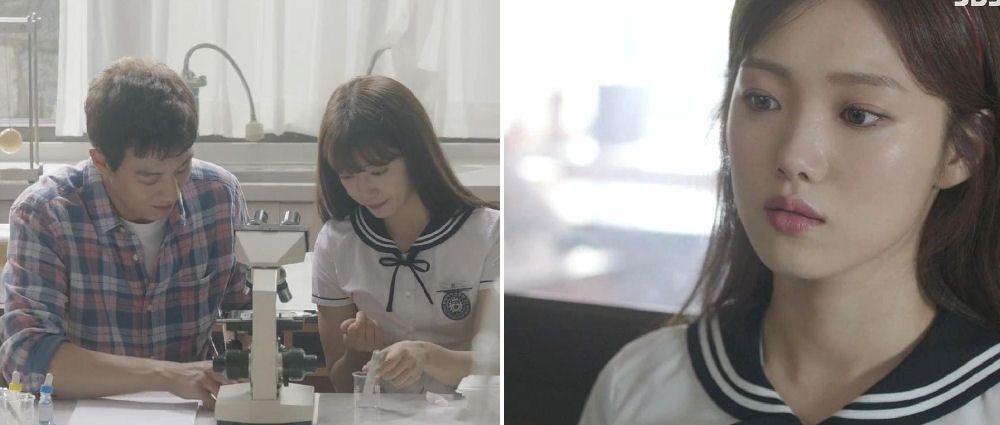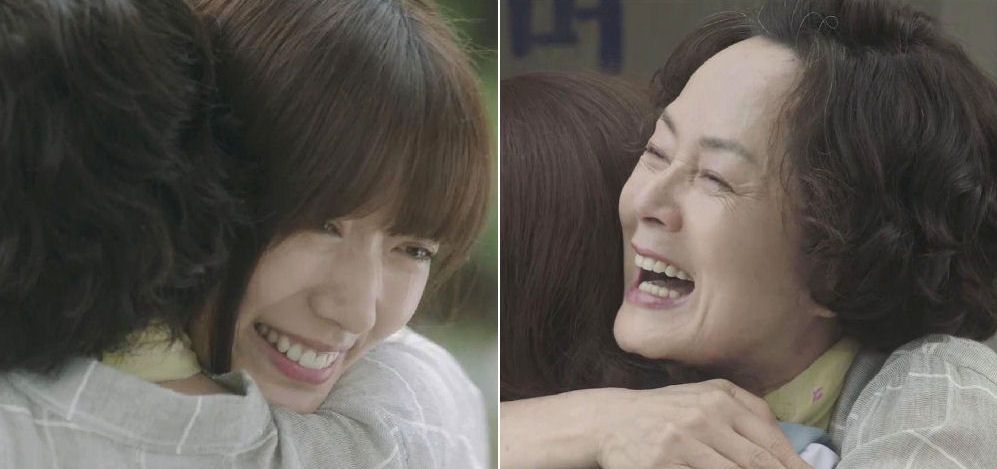 Hye Jung runs home, hugs Grandma and tells her she got first place in math. Grandma is surprised and happy and hugs her back. Okay, this is my favorite scene, I love Grandma. Later that night, Hye Jung goes to Seo Woo's house to thank her and return all the study materials, she promises to repay her kindness. The only thing Seo Woo wants to know is if Hye Jung likes Teacher Hong. Hye Jung smiles so Seo Woo asks if Teacher Hong likes her? Hye Jung doesn't think they can be put into that type of category. Seo Woo accuses Hye Jung of lying to her about being bad at studying but Hye Jung says she told the truth – she had never studied before. Seo Woo takes this to mean Hye Jung is bragging about being naturally smart then. Hye Jung doesn't understand why Seo Woo is angry, Seo Woo says she doesn't understand why she's angry either and goes back inside.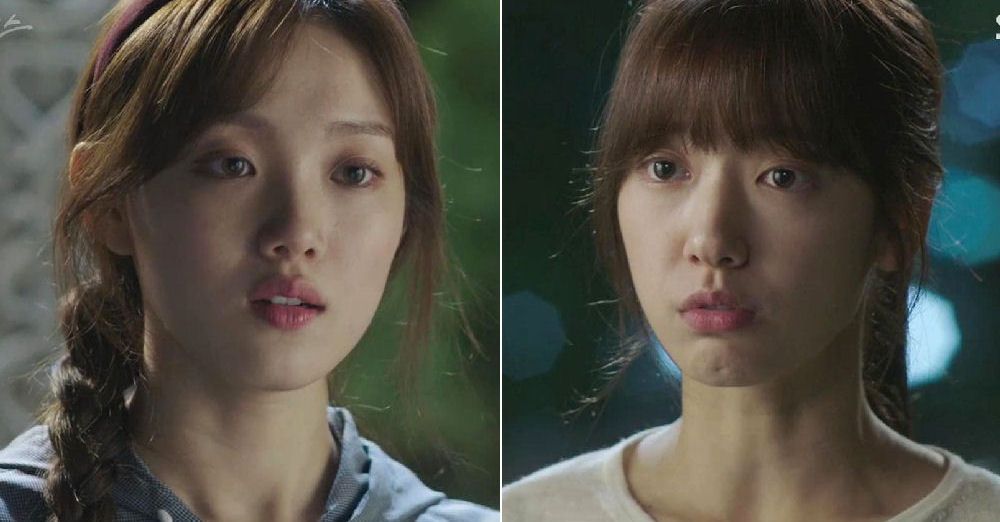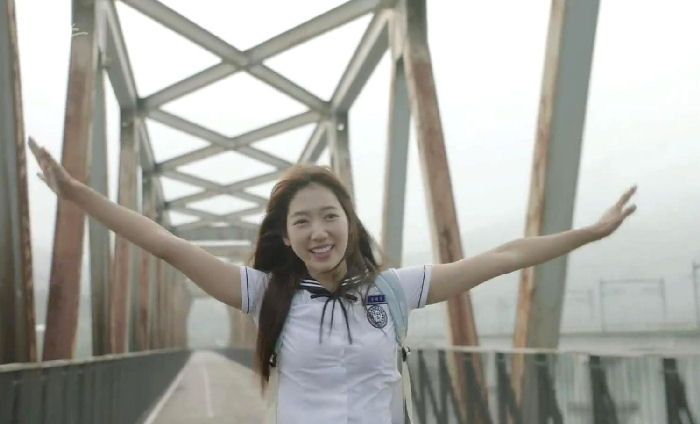 The next day, Hong invites Hye Jung to ride another bike to school with him. Really? And where did that second bike come from? This scene creeped me out, especially the way Hong was looking at her. She gifts him the CD he wanted and admits to being jealous of him the day he saved the pregnant woman. She tells him she was at her mother's side when she died and it would have been great if she had been a doctor. Or if he had been there. He says people who are meant to die will die even if there's a doctor there.


At school, the other girls (along with Seo Woo) notice Hong and Hye Jung are even coming to school together now as they watch them eat ice cream by their bikes. The girls notice the chemistry between them and wonder if they're dating? Seo Woo denies it, they're all still teenagers. One of the other girls decides to snap some pics with her phone to post them online but Seo Woo confiscates her phone.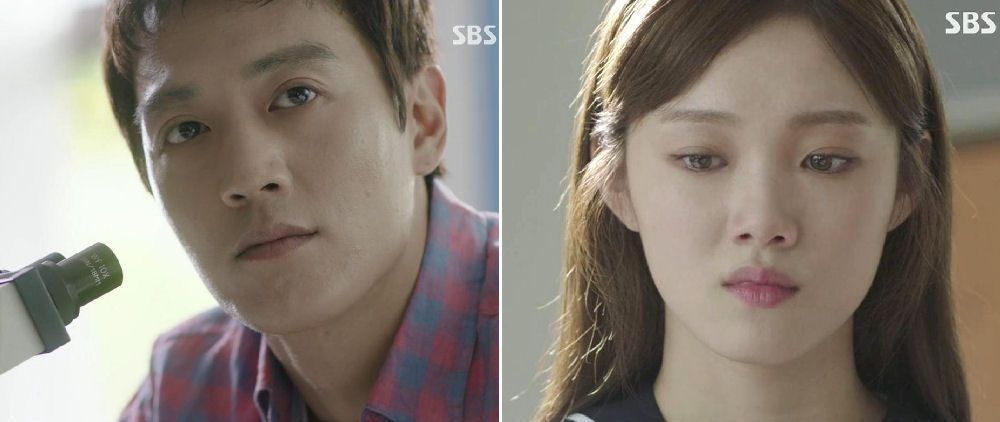 Seo Woo's father is told by her Grandfather that a position opened at Director Hong's hospital, he should prepare to work there now. He's excited and happy to be leaving the countryside clinic. At school, Seo Woo seeks out Hong in the science room to ask him about a strange rumor she heard. Are he and Hye Jung in a special relationship? Hong looks at her and asks if she's the one who started the rumor? He tells her to just admit she's jealous, he would understand that. She says she has no reason to be jealous of Hye Jung, she has everything. He agrees, Seo Woo has everything and Hye Jung only managed to grab hold of a tiny string. Now Seo Woo even wants that string, which makes her greedy. Wait, are we still talking about his special, very inappropriate relationship with Hye Jung or are we talking about math scores? He tells her to go study, meet her college goals and make her parents happy by meeting their expectations.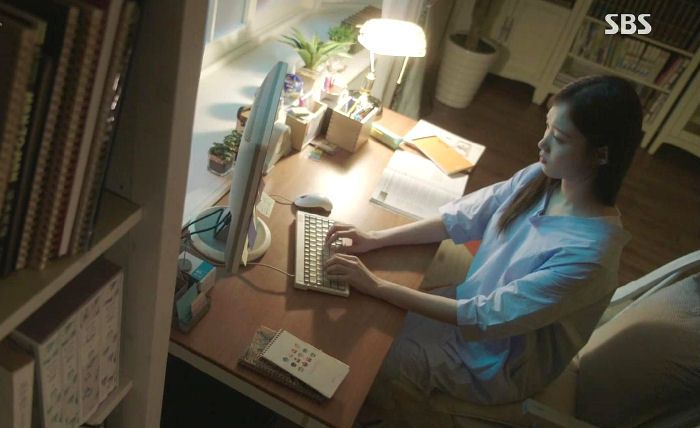 She snaps that she's not a machine, she has feelings and she's very hurt. She's upset and in pain. He lamely says everyone lives their life in pain. What the…he's an idiot! Seo Woo tells him he's always cold to her but smiles happily whenever he sees Hye Jung. He watches her leave and finally looks a tiny bit worried. No, you did not handle any of that well – beginning with Seo Woo's confession! Sure enough, Seo Woo posts false accusations on the school website along with the photos. At school the next day, everyone is looking at Hye Jung strangely. In the teachers offices, all the other teachers and the principle gather around Hong's desk as he reads the posting.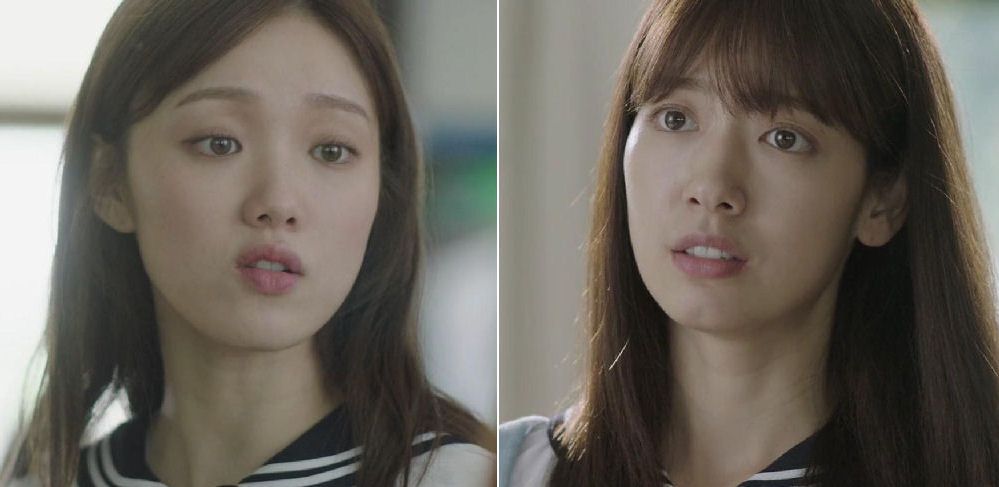 Hye Jung confronts Seo Woo, why is she doing this? Vindictive jealousy, honey. Plain and simple. Hye Jung says the wrong thing though: she doesn't care what happens to her because she's already the bottom of the barrel but it's not fair to Teacher Hong. Seo Woo wants to deprive her of the last thing she wants to protect: Teacher Hong. A school administrative meeting is called and with Seo Woo's mom being on the board, I'm gonna guess Hong is going to be fired.
Soon Hee brings Seo Woo to an abandoned building, not telling her it's to meet with Hye Jung. Seo Woo tries to leave, Soon Hee says they should talk and resolve things. She walks away to start a fire because she's cold. *blink* Seriously, writer? This is the best you can do? Hye Jung promises to do whatever Seo Woo wants her to but asks that she please take back the posting. Seo Woo asks how she would look if she took it back? It's too late to stop it now. She then decides she can add what happened today to the posting – not only does Hye Jung seduce men, she's also a coward who uses her friends to accomplish her goals. The girls fight more and things escalate to pushing & shoving. When Hye Jung can no longer hold back, she shoves Seo Woo down and she hits her head as she falls.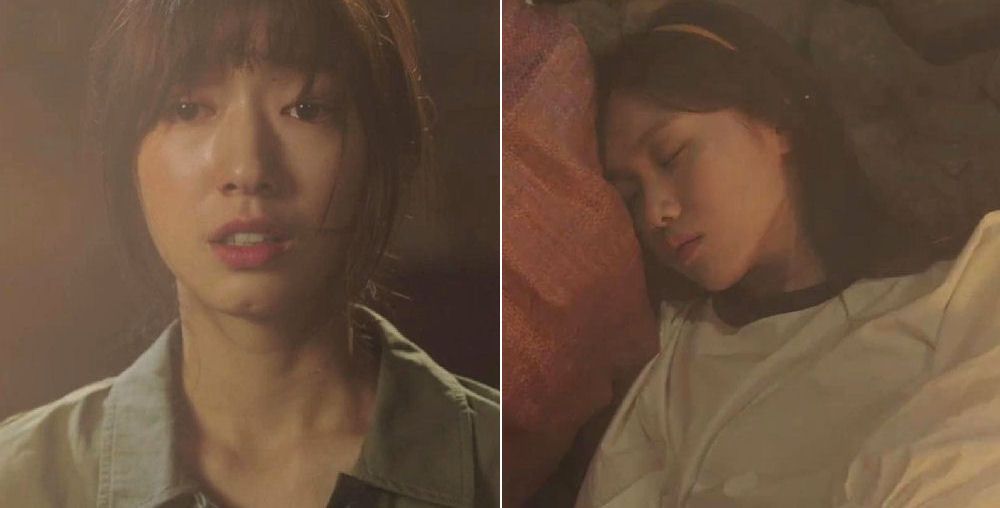 The fire suddenly explodes since Soon Hee spilled some gas all over the floor. They're surrounded by quickly spreading flames, Soon Hee grabs Hye Jung and yells that they need to get out of there. Hye Jung looks at the unconscious Seo Woo and thinks to herself: her goal of living differently was taken from her after one small success.
Thoughts:
This episode was better in certain ways and a LOT worse in others. I loved the dynamic between Hye Jung and her new girl buddies, those scenes truly gave me life. But we're creeping closer and closer to ICK between an adult teacher and his high-school student. Hell, it even creeped me out that he's able to read Hye Jung's transcripts, finding out personal information about her along with her IQ! I cannot deny both Park Shin Hye and Kim Rae Won are killing it but I have to wonder if either of them were the tiniest bit uncomfortable reading the script.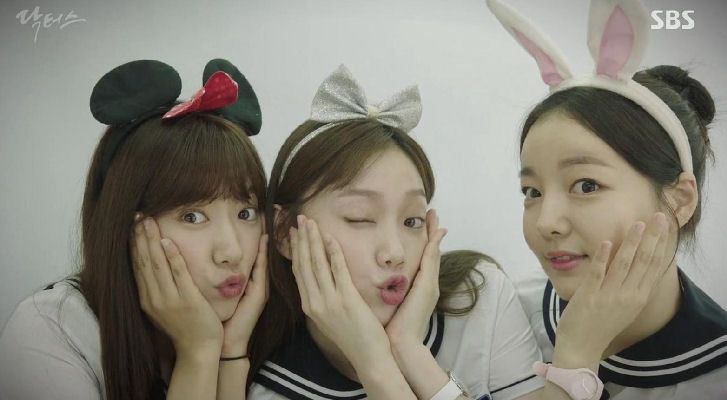 There are so many expected things happening here that I found myself rolling my eyes. Grandma has cancer? Check. Hye Jung decides to be a doctor? Check. Seo Woo gets jealous & ruins everyone's lives? Check. Secret meeting where Seo Woo gets hurt and a fire breaks out? Check. It's like the writer is using cliff-notes from "K-drama For Dummies" and I am not impressed. Is Hye Jung going to be accused of attempted murder, even if she drags Seo Woo out of the fire? *shakeshead* I swear I just saw this story line in another drama recently. (LOL)
I also don't like Hong's reactions to anything. Laughing and then pouting about not getting chocolates when a high-school girl confesses? That's so stupid, I couldn't believe what I was seeing. Why on earth would he let Hye Jung inside his room? Why would he suddenly be riding bikes with her and eating ice cream? I understand the desire to share your passion (science, books, etc) with someone, that part I get. But the other stuff…he can't be that blind! Does he have no self-awareness or does he just refuse to think about how his actions might be perceived by others? I honestly don't feel sorry for him at all, even with the accusation being false – he deserves to lose his job. I can't wait until we're past this crap, it's not fun to watch. Let's all hold hands, gush over the adorable puppy and hope next week is better. *crosses fingers*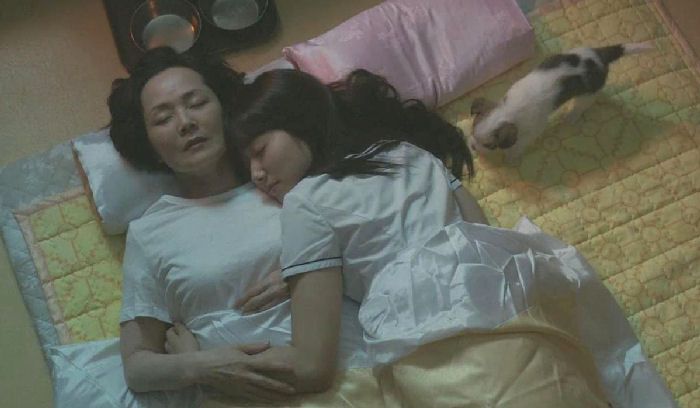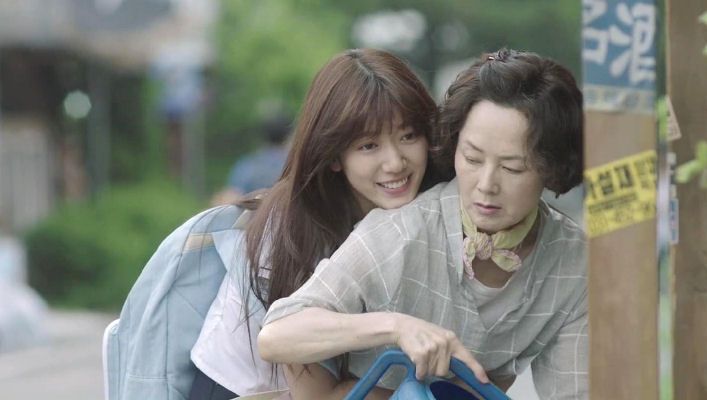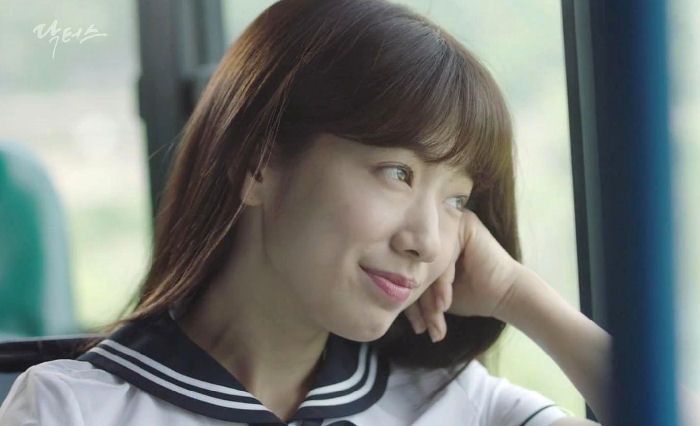 Watch Online At Viki