I haven't seen episode 7 with subs but I did hear about 2 versions of episode 6 floating around: the official version that SBS aired and the version showing on DramaFever that has missing scenes. Why? I have no idea what SBS is up to! I can understand 2 different endings to a movie or drama but different version for each episode? That's a bit bizarre and does nothing to help ratings because viewers who can't see both versions (with subs or not) are going to feel cheated, like they're missing something.
And they are. From what I managed to find, there are 4 important scenes missing. One shows Hae Soo drinking with Prince #13, Baek-Ah, (Nam Joo Hyuk) after the funeral of Lady Hae, they are suddenly getting along after he chastised her for trying to steal Lady Hae's husband: Prince #8 (Kang Ha Neul) last week. Okay, so we know he was in love with Lady Hae and I guess it makes sense that anger is forgotten when someone dies so seeing him drinking & talking with Hae Soo was a really nice scene that also provided continuity as well as showing how/why he forgives Hae Soo and they move on. Otherwise, we just see Prince #13 is suddenly being nice to Hae Soo for no reason, which didn't make sense.
There is also a scene showing Prince #3, Wang Yo (Hong Jong Hyun) being his usual nasty self by bickering with Prince #4, Wang So (Lee Joon Gi) again but this time, he also insults Prince #13. The result is Wang So steps up to defend his younger brother and this brings Prince #4 and Prince #13 closer together as he thanks Wang So for helping him out. We do not need endless scenes of Prince #10 (Baekhyun) acting childish or talking in a pouty, baby voice – we do need more scenes that allow for the natural flow of the story. Anyhoo, the preview for episode 8 is up and it looks like Hae Soo continues to get closer to Wang Wook but also to Wang So, which is going to confuse shippers on both sides. (LOL) Lets hope SBS gets their stuff together and stops the editing nightmare. It's a shame because I'm really enjoying this drama as are many others.
Lady OH: This is what happens when a palace girl tries to get close with a prince. Distance yourselves from the princes.
Wang Wook: You can't live wearing that mask forever. You have to show your scars to become different, whether you like it or not.
Hae Soo: It's an injury of the heart and not the scar.
Lady Oh: Stop pretending that you know better than everyone else.
Hae Soo: What did I do so wrong?
Wang Wook: I'll hold a ritual to pray for rain, and if it does rain, I'll ask someone to (*something*) you.
Hae Soo: I wish it will rain no matter what.
Hae Soo: I'll take that mask off for you!
Unknown Prince: If it rains, [he/I] become(s) a prince.
Unknown Man: Become more sure of yourself.
Wang So: I've come to take my place.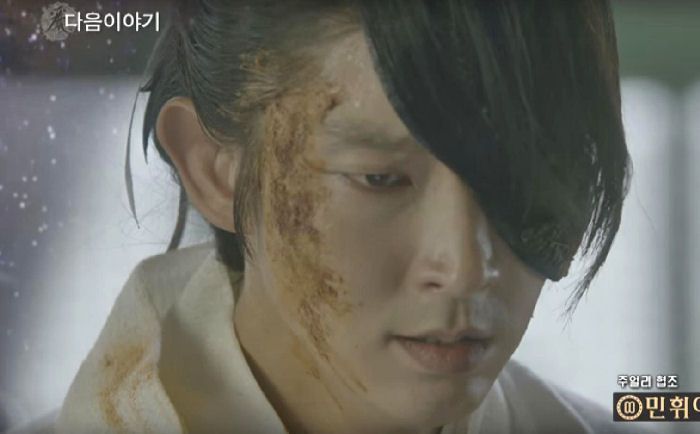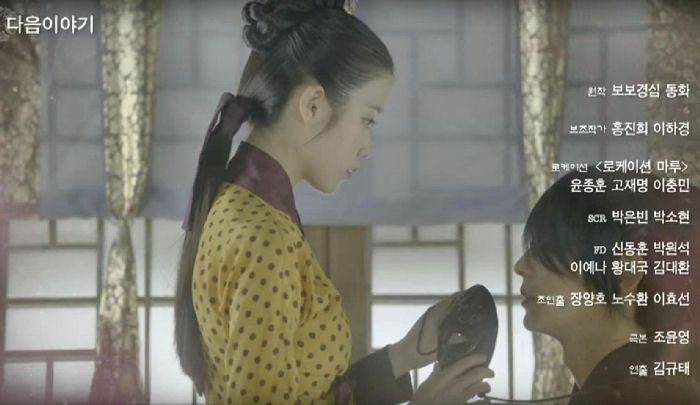 Credit: Uploader
Credit For English Subs: @snowglobe147 @Soompi