Today's episode was sad because Soo Ah and Do Woo sorta "broke up", which is silly since they're both married to other people. I don't think Do Woo asked Hye Won for a divorce but he did make it clear he no longer wishes to live in the same house with her. What does that even mean? (LOL) Soo Ah also finds out that hubby Jin Suk is having a fling with her supposed BFF, Mi-Jin so I'd say all the relationships are pretty much a huge mess. Soo Ah takes her daughter, Hyo Eun and they move to Jeju Island…alone. She registers Hyo Eun in school, finds a house for them and appears willing to pay for things herself without Jin Suk's help.
In this preview, Mi-Jin scolds Jin Suk for not even being bothered that his wife moved out while Soo Ah tells someone her husband isn't "seeing" Mi-Jin – he only goes to her house for meals. Pfffttttt, sure. Mi-Jin and Soo Ah's common friend Hyun-Joo tells Mi-Jin to apologize to Soo Ah but I don't believe she thinks she did anything wrong – she's justifying her affair with Jin Suk because of Soo Ah's affair with Do Woo. These people are childish, full of jealousy and a bit ridiculous but I still love this drama.
It also appears that Soo Ah gets a job on Jeju with another airline and that makes me deliriously happy. *kekeke* I'm still waiting for our leads to divorce their horrible spouses but we'll see where things go from here. From the ending today, Do Woo will probably think Soo Ah is staying with her husband since he saw them together, UGH! I can't wait for next week!
English Subs:
Mi-jin: I heard Soo Ah is at Jeju Island. Why does it look like it's only you that's okay with it?
Soo Ah: Mi-jin is not seeing Jin Suk, he's only there for meals.
Hyun-joo: Apologise to Soo Ah, don't ask for any reasons.
Soo Ah: Here I am again, at the airport.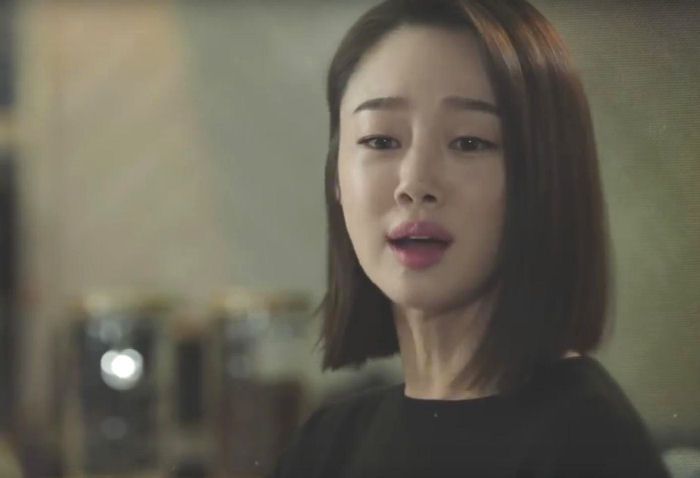 Full Credit For English Subs: @bubblechoco @Soompi
Credit: Uploader