I'm with Clockwatcher on this drama – I'm just not sure what to think. I seriously adore it but then show decides to add millions of flashbacks that we've already seen, which drives me crazy and I come away angry. Then I watch the episodes again and am delighted, laughing my bum off. UGH, I don't know! Anyhoo, so this week we found out that Eun Tak can grab the sword and pull it out but our lovely Goblin doesn't appear to want that anymore – he's not ready to die. My guess was that there needed to be feelings of love between the Goblin and his bride before she could pull it out but if that's the case, it happened awfully quickly. He loves her and she loves him already? That was fast.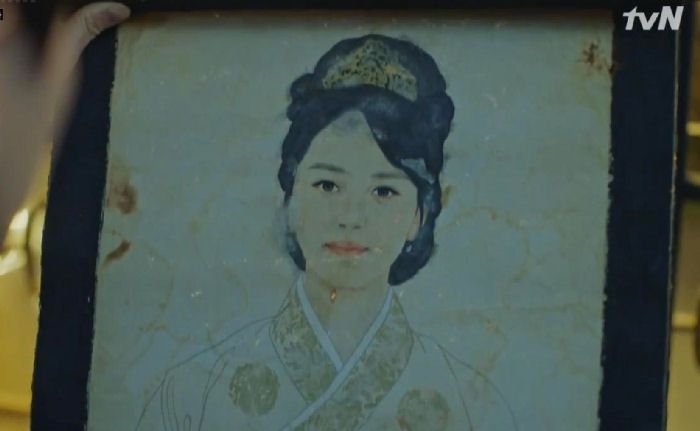 There is also still the mystery of our Grim Reaper and his reaction to seeing the painting of the Queen, who he finally finds out is Goblin's little sister. I don't think this necessarily means Sunny is the reincarnation of the Queen but he did cry when he first met Sunny just as he cried when he first saw the painting of the Queen. I'm hoping the writer will stop trying to fill the story with bazillions of flashbacks and get this thing moving forward. No preview this week indicates they might already be in live-shooting.
Then there is the old woman/hot lady in red – why is she suddenly appearing before Goblin and telling him he has to die SOON or Eun Tak will die? What the what? That's so not right! I think we all need answers but show is reluctant to give them because we have a long ways to go yet. *sobs* At least Eun Tak learned the truth about what will happen if she pulls the sword out – which I'm guessing will make her refuse to do so. So are we left with noble sacrifices on both sides – he needs to die so she won't and she's willing to die so he won't?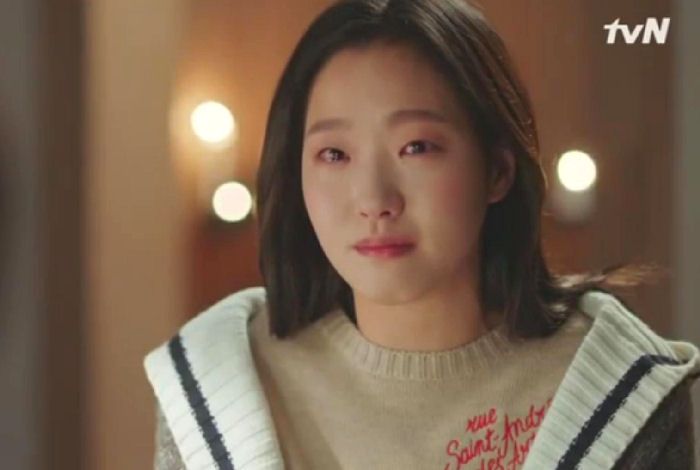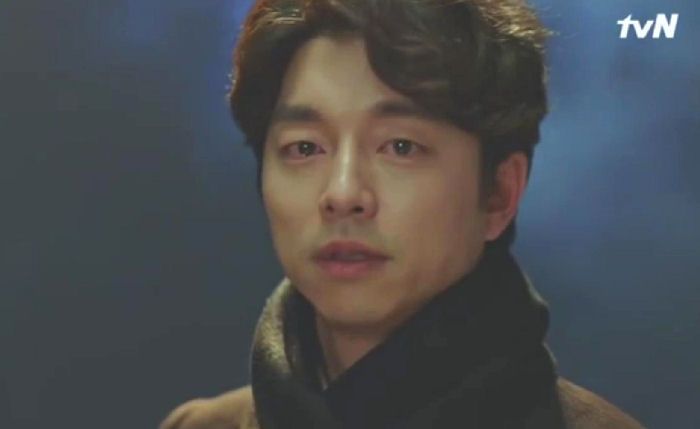 My favorite scene of this week (among many) was Goblin and Eun Tak watching the movie "Train To Busan", which starred Gong Yoo – I've seen the clip below quite a few times and still laugh so hard I'm almost crying. Brilliant! I hope the quirky, funny relationship between Goblin and Grim Reaper continues, it's one of the best things about this drama!
the best reaction of Train to Busan comes from it's main actor that become goblin after dead in the movie😂 #Goblin pic.twitter.com/HiNOmegTh4

— goblin x grim reaper (@woome91) December 23, 2016
I'm very much looking forward to next week, see you all then!
Credit: @woome91 Twitter