This week, creepy Eunuch Park made more than one appearance and I'm still finding the Goryeo backstory fascinating and heartbreaking – I sincerely wish it were a Kdrama all on it's own. (LOL) We got a few cute moments with our Goblin & his bride but the majority of the story seemed to focus on Sunny being Goblin's sister and then eventually learning Grim Reaper is the reincarnation of the King who ordered our Goblin (and his sister) to be murdered. So this King murdered the woman he loved? *slapshimupsidehishead*
I also know Goblin has reason to hate this King but…he knows it was Eunuch Park's influence that made things happen the way they did so I'm not sure why his anger is so focused on Grim Reaper right now and hope he snaps out of it fast. I'm not sure what's up with Duk Hwa except to say I no longer believe he might be a deity but I do believe he was possessed during the bar scene – I'm just not sure by what! I loved the way the others gathered around to comfort him when his Grandpa died, that was adorable.
I can't wait for next week!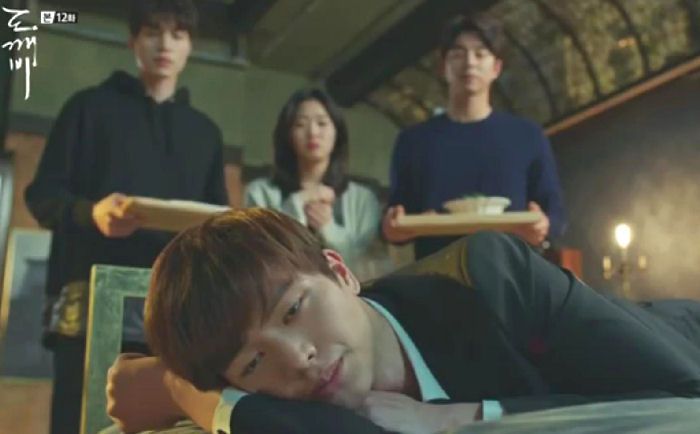 Credit: Uploader